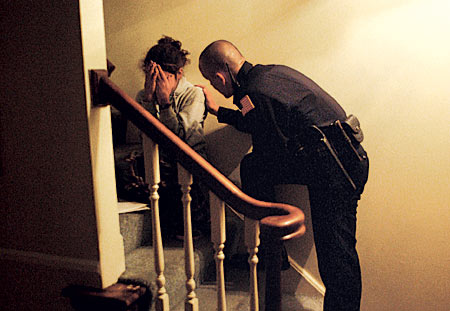 Date/Time
Date(s) – 04/18/2017
7:00 pm
Location
Lafayette Veterans Memorial Building
Categories
In a breakthrough move, the Lafayette Police Department will lead a community workshop on implicit bias and procedural justice.  All members of the community are welcome and encouraged to attend.
The event, organized by the city's Crime Prevention Commission, will take place at the Veterans Memorial Building on April 18th at 7P.
The program is designed to increase public engagement, trust of local government, and overall perception of fairness in civilian-government interactions.  Specifically, the program will present the science of implicit bias and the concept of procedural justice generally and as they relate to the efforts of the Lafayette Police Department.  Group discussions on these topics will be facilitated and participants will work through interactive exercises to understand the topics more fully.  Participants will be introduced to de-biasing methods and procedural justice practices.
Says Police Chief Eric Christensen:  "Why are we doing this?  Because the more we talk about our difficult issues, the more likely we are to solve them."
Says City Manager Steven Falk:  "I'm just really proud of the progressive work our Police Department and Crime Prevention Commission are doing here.  Rather than waiting for something bad to happen, they're trying to prevent it before it does.  Well done!"
For more information, contact the Lafayette Police Department at 925-299-3220.