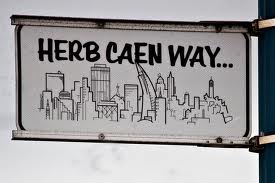 The daily ebb and flow of life in our 24-680 Corridor is filled with ironies, and vagaries, humor and sometimes even terror – all part of the ethos that comes with time spent in our fertile valleys.
With our current rainfall came news of a series of mishaps more suitable to life in 19th Century Contra Costa than this Google Glass-wearing, Tesla-driving century we now inhabit – a bathtub drowning, an accidental self-inflicted gunshot wound, a little girl kicked by a horse. For a moment we were transported back to the days of yore, when an accident on ranch property meant a visit by a country doctor, or a long, long ride to a local hospital.
Buckboards and Choppers
That has changed. A little. Just ask Kevin Fitzinger, a popular and respected Moraga mechanic known for his ability to rehabilitate things with engines in them.
ibuypalms@gmail.com.
Arms For the Poor And Deserted Shopping Centers
Also popping up like mushrooms in the rain lately have been some pretty dedicated – some might say aggressive – panhandlers who have been setting up shop outside supermarkets and coffee houses, often with babies or other, more threatening, "props" in place to drive home their message.
The 24-680 is known for its largesse, and people here are known for extending a helping hand when needed – unless the guy asking for money has a pit bull next to him, and the pit is eyeing the extended hand like it's some sort of hors d'oeuvre. Such was the case in Moraga last week when a man with the aforementioned pit bull (have you ever noticed how those things look at you?) set up shop outside the Safeway store and asked passersby for money while the dog looked on, silently backing up the message.
Police determined the guy was from Concord and here "looking for work." He was invited to leave and did but the pit didn't look happy about it. And then there was that Rumanian woman and her baby outside the Tiffany store in Walnut Creek, outside so long I reached down to feel her baby's arm – ice cold. Hmmm.
Locals have noted a growing number of "in your face" mendicants and panhandlers, some trundling babies, all with stories to tell – everyone asking for money. And there seems to be precious little of that around, except for some local developers, as Walnut Creek's Broadway Plaza empties out in preparation for some new construction and, we've been informed, major new businesses in an area already home to Nordstrom and Neiman and others. Can we support all these new stores? We'll see, but in the interim we'll have to adjust to hearing our footsteps echo off abandoned storefronts and empty passageways as we get – Out And About In The Numbers.
Note: Do you have any tidbits of info, new business news, questions, general observations about life in The Numbers? Drop us a line at: jd@news24-680.com.